Set your self adrift upon the stillness of your mind......
Hello and welcome to Move with Grace.
Would you like to feel at ease, peaceful and full of vitality? Would you like to create a more nourishing and nurturing relationship with your self?
Sue takes great care in creating  a safe and nurturing space to teach, support and help you discover ways to move with ease, build strength, breathe well and truly relax. You may also experience becoming more comfortable with your self and aware of the truly wonderful being you already are.
Yoga and meditation became a part of Sue's life many years ago. Initially being drawn to yoga for movement of her body, yoga enriched her life in so many ways by helping her overcome bereavement, injury and illness. Sue's journey of self discovery through yoga continues to this day.
Sue has been teaching yoga since 2013 and completed an advanced yoga certification with Donna Farhi in New Zealand. Sue is also a certified BASI pilates teacher. With a desire to deepen her understanding of yoga and to expand her sharing of yoga, Sue commenced yoga therapy studies in 2017. 
Sue teaches gentle yoga, healing yoga and yoga for relaxation – sharing the knowledge and skills that have been passed onto her from her teachers. Sue loves helping individuals discover the power of their breath and how the simple pleasure of the breath can support them in their every-day lives. Sue also has a special interest in supporting individuals experiencing back pain, anxiousness, trauma and disability. 
It would be Sue's greatest honor to assist you to flourish in life – physically, energetically, mentally, emotionally and spiritually. It takes courage, kindness and love to step outside of the known into the unknown, to accept, release and let go to unveil your own inner wisdom to befriend your body and your life.
Perhaps you may like to come and experience Move with Grace for yourself? You can read about the various classes below or by visiting the classes page. 
Thank you for taking the time to visit this website. Wishing you peace in every moment…….
Keep up to date with Move with Grace by signing up with Sue's newsletter.
"Experience movement of your body with awareness and grace.

Build strength, flexibility and stability.

Release your body with gentle stretching and supported postures to promote greater ease and range of movement.

Develop a deeper awareness of self.

Centre your focus to the present moment cultivating a greater sense of peace, calm, balance and clarity. "
Yoga
Monday, Thursday & Saturday
Monday 3.40pm – 5.10pm

Thursday 6.30am – 7.45am

Saturday 7am – 8.30am

Group class – no booking required

Thursdays $15 per class or pre pay $140 for 10 classes

Mondays & Saturday $17 per class or pre pay $140 for 10 classes

Classes are held at Gympie Yoga & Relaxation Centre, 7 Alma St, Gympie
Saturday 9am – 10.30am

Group class – no booking required

Saturday $17 per class or pre pay $140 for 10 classes

Suitable for beginners or as a refresher
Breath & Core Awareness
Check for dates
Small intimate group of 4 people per course

Learn the fundamentals of core & breath for movement, strengthening and stretching and put these into practice.

Classes include 15 minutes relaxation

No prior experience required

$80 paid in advance – booking required

Contact Sue for next course
Sue Kirkpatrick-Laird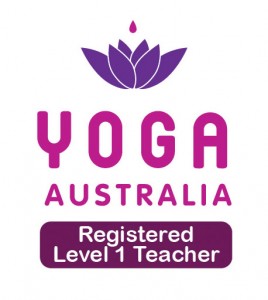 Phone 0439 338 449
Diploma of Contemporary Pilates & Teaching Methodology
Advanced Yoga Studies Certificate
All classes with Sue are held at Gympie Yoga & Relaxation Centre, 7 Alma Street, Gympie.
For timetable of all classes at Gympie Yoga & Relaxation Centre please visit www.yogahouse.com.au